Extend your cotonti website to display a mobile theme for your mobile visitors.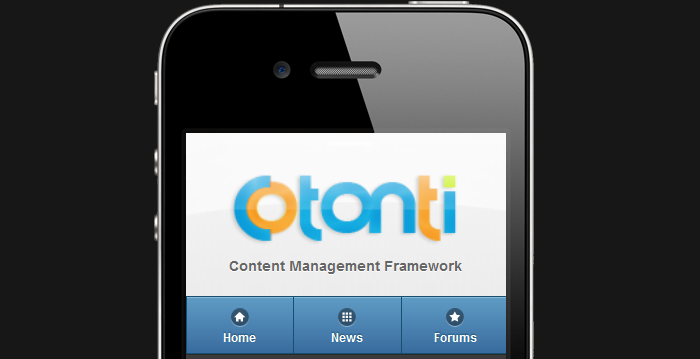 Cotonti Mobile provides website administrators with the necessary tools to establish a theme suited for mobile devices. Often mobile viewers see an extremely large, and ugly looking website, but with Cotonti Mobile it will display a separate theme exemplifying cotonti's major features in a fashionable way.
Live Preview:
http://aliendesigns.org/cotmobile/preview/
Features
The plugin portion will override the default theme (or currently user-selected theme), and display a theme suited for mobile devices, Mobile.
The theme will adjust itself to be compatible with any mobile device (android, iphone, ipad, tablets, etc)
Fully functional CMS designed for a mobile device
Installation
Extract cotonti_mobile.rar
Upload the /plugins/ directory to your plugins directory
Upload the /themes/ directory to your theme directory
Visit your administration panel, and click the extensions tab, and install Cotonti Mobile.
NOTE: This extension, and theme is coded to be compatible with Cotonti Siena (0.9.5)