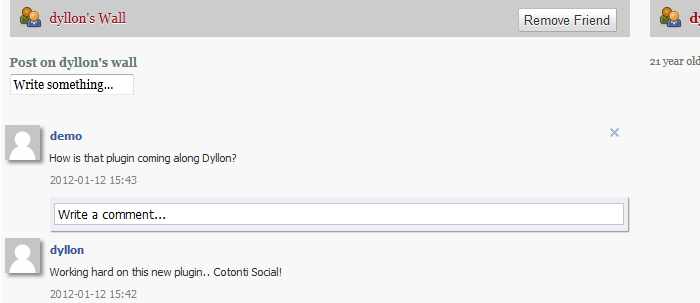 Cotonti Social is a plugin aiming to extend the users module within Cotonti, and provide social networking features such as wall posts, friends list, and more. Later development of this plugin will bring more exciting features, but for now it is simple mechanics.
Features (as of version 1.0)
For installation instructions please review the readme file included in the release package.
NOTE: This extension, and theme is coded to be compatible with Cotonti Siena (0.9.5)